Third Eye Technology are a commercial provider of security solutions to the Irish market. Strong, professional and secure were the characteristics that the client wanted to come across very quickly in their outward image. We duely obliged with a brand, a website and a variety of  corporate applications.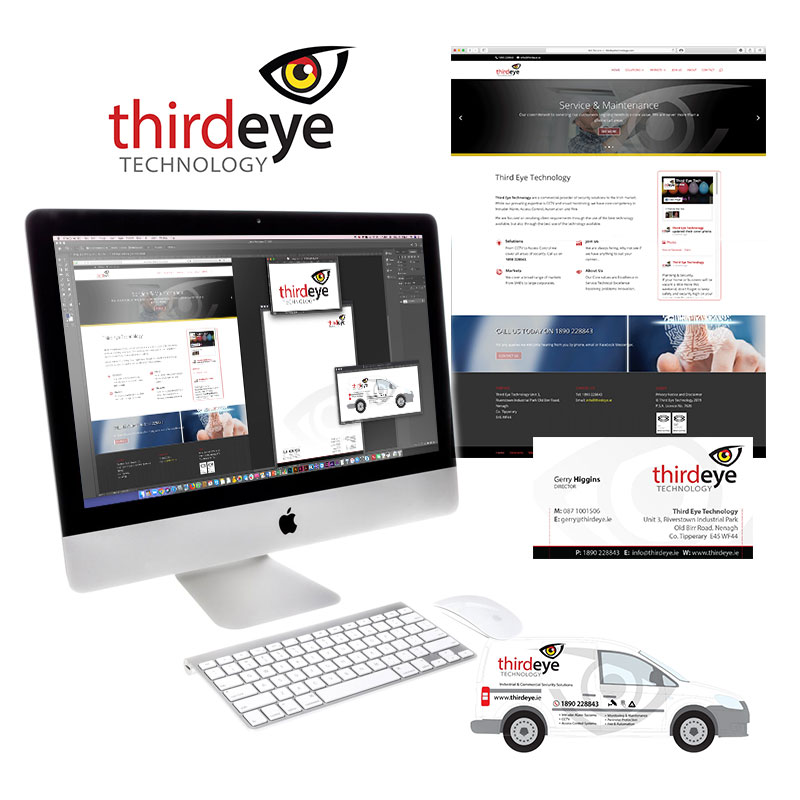 ThirdEye Technology needed to have an instantly recognisable logo, simple but strong and authoritative!
ThirdEye Collateral
The website had to be clean, simple and straight to the point. It was also very important that the brand carried through all collaterol very consistantly to further reflect the 'reliability' factor and the strength in stability.
Let's Start Something new

Say Hello!
We pride ourselves in having a personal service, you won't be greeted by a robot! Please leave us a note and we will call you as soon as we get an opportunity.